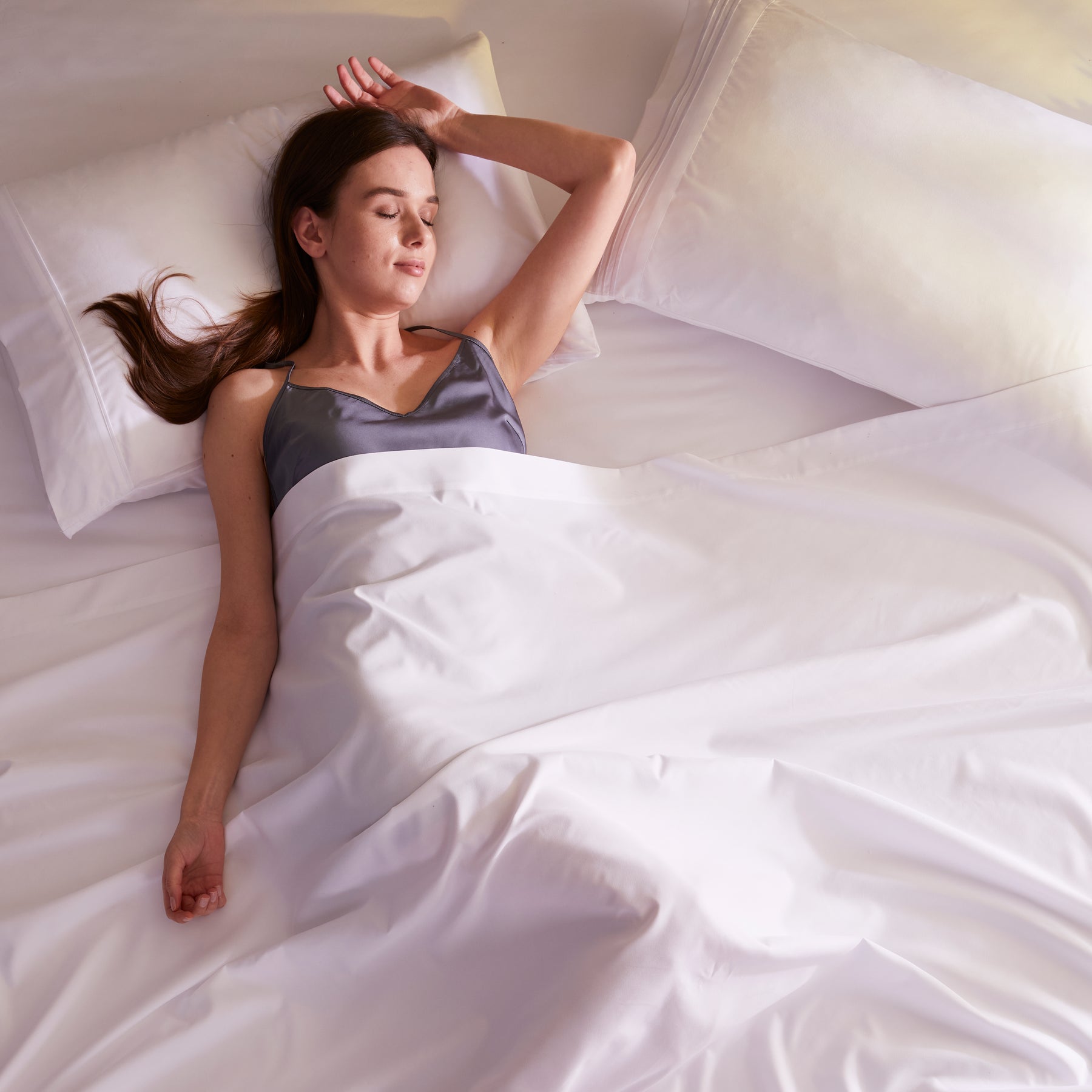 Custom Comfort: The Benefits of Sanders Collection's Tailored Bedding Solutions
At Sanders Collection, we understand that everyone has unique sleep preferences, and there's no one-size-fits-all solution when it comes to bedding. That's why we're proud to offer tailored bedding solutions that cater to your individual comfort needs. From our luxurious Clara Clark 1800 Series bed sheets to our innovative shredded memory foam and cooling pillows, as well as the revolutionary Phoenix iSelect mattress with patent-pending dual-zone comfort, we're here to redefine your sleep experience.

Clara Clark 1800 Series: Unmatched Comfort and Elegance

Our Clara Clark 1800 Series bed sheets have become a household name, renowned for their supreme softness and lasting durability. Made from economy double brushed microfiber, these sheets provide a luxurious feel without the hefty price tag. Experience the sensation of slipping into a bed that's as comfortable as it is elegant. And with a wide range of colors and sizes, you can create a personalized oasis in your bedroom.

Shredded Memory Foam and Cooling Pillows: Sleep Like Never Before

Say goodbye to restless nights with our Clara Clark shredded memory foam pillows. These pillows adapt to your unique sleep position, providing the support your neck and head deserve. But we don't stop there – we've also introduced cooling technology to keep you refreshed throughout the night. Imagine the bliss of resting your head on a pillow that stays cool, providing the perfect environment for uninterrupted sleep.

Phoenix iSelect Mattress: Choose Your Comfort, Your Way

The Phoenix iSelect mattress is a game-changer in the world of bedding. Our patent-pending dual-zone comfort design allows you to customize the top 4 inches of foam on each side of the mattress. You can effortlessly unzip and flip this section to switch between plush and firm, ensuring that you and your partner both enjoy the ideal sleep surface. It's a revolutionary concept that empowers you to find the perfect comfort level without compromise.

Sleeptone: Indulge in Luxury with ICETONE and SmartGuard

For those seeking the epitome of luxury, our Sleeptone line is the answer. Experience the cool embrace of ICETONE technology, a feature that keeps your bedding as refreshing as a frosty morning. Additionally, our best-selling SmartGuard mattress and pillow protectors ensure that your investment in comfort lasts for years to come. These protectors safeguard against spills, allergens, and dust mites, so you can sleep with peace of mind.

At Sanders Collection, our mission is to provide you with not just bedding, but a personalized sleep sanctuary. With our tailored solutions, you can create a sleep experience that matches your unique preferences, ensuring the ultimate comfort and tranquility. Explore our range, experience the difference, and discover the joy of truly customized bedding. Your journey to better sleep starts with Sanders Collection.