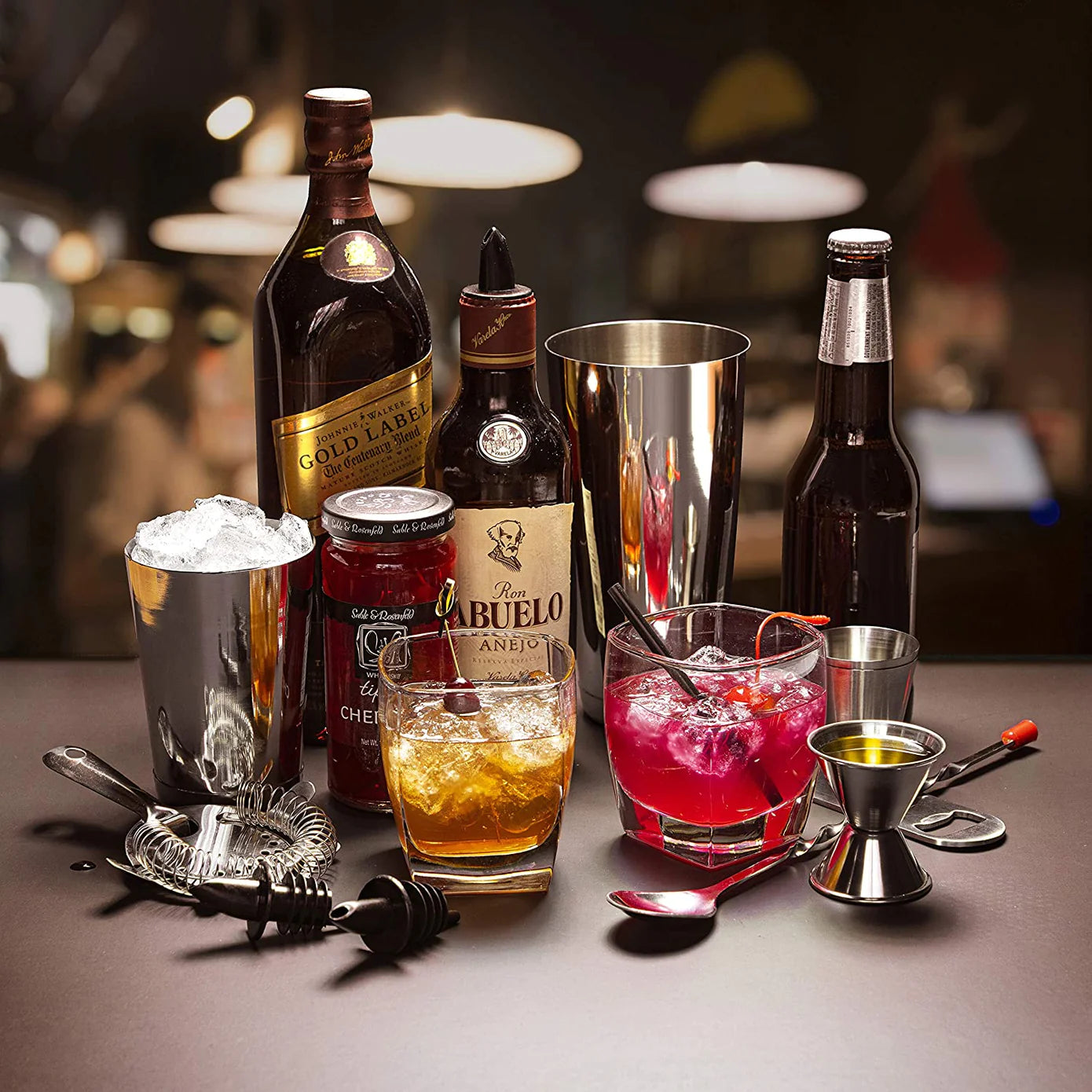 Sanders Collection's Exquisite Home Goods
Transforming your home into a haven of comfort, style, and functionality is a joyous endeavor. Sanders Collection's JoyTable™  brand brings you a delightful selection of home goods that seamlessly combine practicality with elegance. From quality baking sheets to juice squeezers and cocktail-making sets, JoyTable offers a range of products that enhance your everyday living.
Joytable™ Baking Sheet Set with Silicone Handles: 
Baking is an art, and JoyTable™'s baking sheets are the perfect companions for your culinary creations. Crafted from high-quality materials, these baking sheets distribute heat evenly, ensuring perfectly baked goods every time. Whether you're making cookies, pastries, or roasted vegetables, JoyTable™ baking sheets offer durability, easy cleaning, and non-stick properties, making them essential tools for both amateur bakers and seasoned professionals.
JoyTable™ Citrus 7 PC Juicer Citrus Squeezer:
If you appreciate the refreshing taste of freshly squeezed juice, JoyTable™ juice squeezers are a must-have in your kitchen. These sleek and efficient tools effortlessly extract the vibrant flavors from your favorite fruits, giving you a burst of natural goodness. With their sturdy construction and ergonomic design, JoyTable™ juice squeezers make juicing a joyous and mess-free experience, ensuring that you can enjoy a healthy lifestyle with ease.
Joytable™ 16PC Bar Set Cocktail Shaker Set:
Impress your guests with the art of mixology using our JoyTable™ cocktail-making sets. Whether you're a novice or a seasoned bartender, these sets provide you with the essential tools to create exquisite cocktails in the comfort of your own home. From shakers and strainers to jiggers and muddlers, JoyTable equips you with everything you need to craft your signature drinks. Elevate your entertaining game and channel your inner mixologist with these elegant and functional cocktail making sets.
Sanders Collection's JoyTable™ brand offers a delightful array of home goods that elevate your living environment to new levels of comfort, style, and functionality. From the indulgent baking sheets that cocoon you in unmatched comfort to the efficient juice squeezers and impressive cocktail making sets, JoyTable products are crafted with meticulous attention to detail and a commitment to enhancing your daily life.
Experience the joy of exceptional quality and style with JoyTable™ by Sanders Collection. Explore their exquisite range of home goods, and discover how these thoughtfully designed products can transform your home into a sanctuary of comfort and sophistication. Embrace the essence of JoyTable™ and create unforgettable moments in your beautifully curated living space.