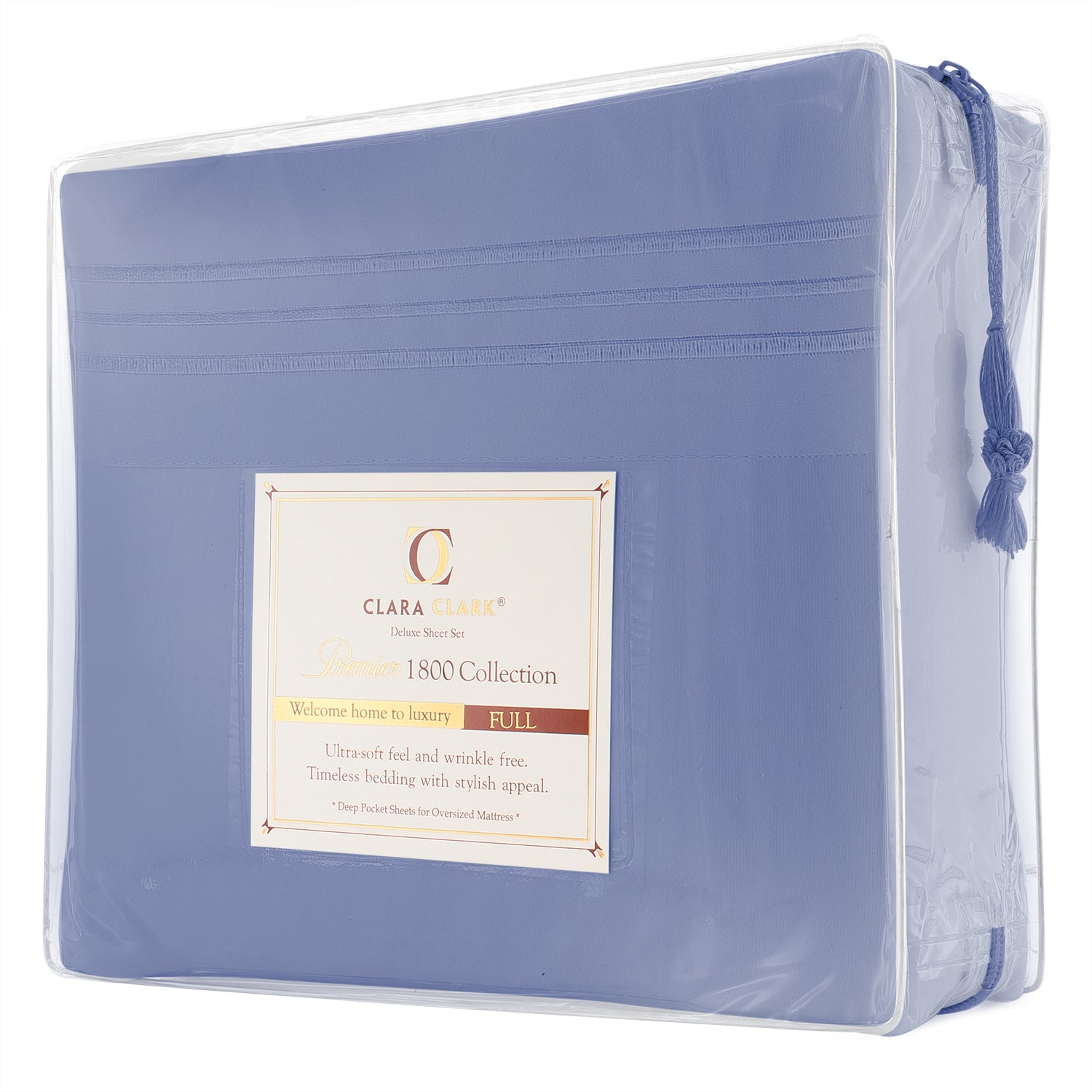 A Look at the Latest Innovations in Bedding Technology: What's New at Sanders Collection
At Sanders Collection, we understand that a good night's sleep is essential for overall well-being and happiness. That's why we are committed to staying at the forefront of bedding technology, continuously enhancing our products to provide the ultimate sleep experience. In this blog post, we'll delve into the latest innovations available at Sanders Collection, including updates to the Clara Clark 1800 Series Bed Sheet Set, as well as the introduction of the Sleeptone brand with revolutionary Icetone cooling technology. Get ready to discover a whole new level of comfort and restfulness.
Clara Clark 1800 Series Bed Sheet Set: Elevating Comfort to New Heights
As a pioneer in the bedding industry, Sanders Collection proudly offers the Clara Clark 1800 Series Bed Sheet Set, an epitome of luxury and comfort. Crafted from premium double brushed microfiber, these sheets provide a sumptuously soft and smooth texture, making your bed feel like a cloud of bliss. Now, with the latest updates, the Clara Clark 1800 Series Bed Sheet Set is even more durable, ensuring that your sleep sanctuary remains cozy and inviting for years to come.
Sleeptone with Icetone Cooling Technology: The Future of Cool Sleep
In our pursuit of perfection, Sanders Collection has collaborated with the innovative Sleeptone brand to bring you the latest in cooling technology. The Sleeptone Bedding Collection introduces Icetone cooling technology, a groundbreaking feature that revolutionizes your sleep experience. Say goodbye to restless nights caused by temperature discomfort. The Icetone cooling technology actively dissipates heat, keeping you cool and comfortable throughout the night. Embrace a new era of sleep with Sleeptone's cutting-edge products.
Unparalleled Breathability and Moisture Management
With the combined efforts of Sanders Collection and Sleeptone, our bedding products now offer unparalleled breathability and moisture management. Whether you choose the Clara Clark 1800 Series Bed Sheet Set or opt for the innovative Sleeptone with Icetone cooling technology, you can rest assured that your bedding ensemble will regulate temperature and wick away moisture, creating a dry and cozy sleep environment.
Sustainable and Eco-Friendly Choices
As we continuously innovate, we also remain mindful of our environmental impact. Both the Clara Clark 1800 Series Bed Sheet Set and Sleeptone products are designed with sustainability in mind. Our double brushed microfiber sheets are hypoallergenic, dust mite resistant, and easy to care for, making them an eco-friendly choice. Sleeptone's commitment to sustainability shines through in their use of eco-friendly materials, ensuring you can sleep soundly knowing you're making a responsible choice for both your comfort and the planet.
The latest innovations at Sanders Collection redefine the art of sleep. Elevate your comfort and indulge in the luxurious softness of the Clara Clark 1800 Series Bed Sheet Set, and experience the future of cool sleep with Sleeptone's revolutionary Icetone cooling technology. Whether you prefer classic elegance or cutting-edge advancements, Sanders Collection has the perfect bedding solutions to suit your needs. Transform your bedroom into a haven of relaxation and restfulness with our latest innovations in bedding technology. Rediscover the joy of a restful slumber, night after night, with Sanders Collection and Sleeptone.